We're turning up the volume
Working closely with some of our most dedicated audio enthusiasts, we've launched a premium membership tier for those of you who live and breathe Hi-Fi, AudiogoN Insider™. Years of member feedback has evolved our community from a hobby to the largest and most popular marketplace for high-end audio equipment in the world. Audiogon Insider™ is our way of providing you the best possible experience.
Member benefits
What You Get
Priority Support & Live Chat
LEARN MORE

Monthly Insider™ Newsletter
LEARN MORE
Unlimited Access
Audio Bluebook
Subscribe and get unlimited access to the largest audio equipment database – Audio Bluebook. Find the best price before buying or selling or research any audio product sold here or elsewhere.
With an Audiogon Bluebook subscription you'll never have to wonder how much an item is worth. Carefully maintained and up-to-date with the latest average selling prices, the Audiogon Bluebook is an invaluable tool for any buyer or seller.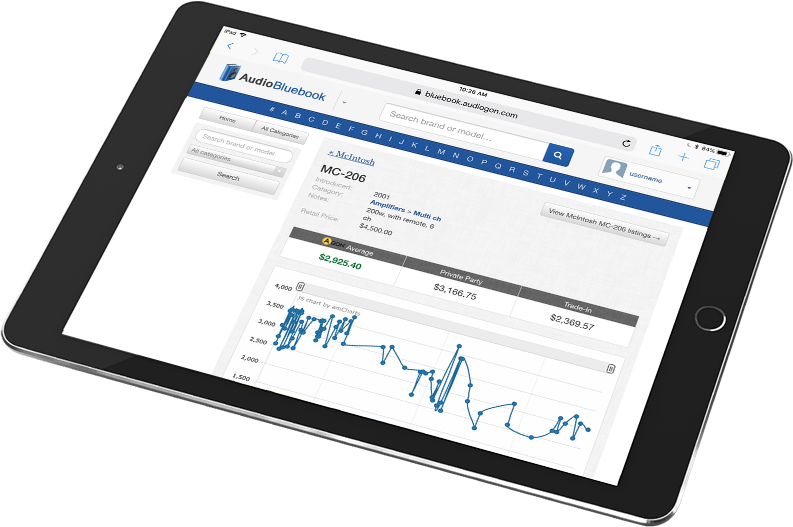 Members Only
Insider Forum
Go deeper into the world of Hi-Fi with access to a private Insider forum. With less moderation than our public forums, the Insider™ forum allows users to discuss topics they might not otherwise be able to, with an elevated discourse.
In addition, an Audiogon Insider™ profile badge will appear next to your username on all Audiogon properties.
Unlimited Access
Ad-Free Browsing
AudiogoN Insiders will enjoy a distraction-free browsing experience. Now you can get to the products and information you need faster and more efficient than ever before.
JOIN NOW
Insider Perks
Exclusive Offers
Receive exclusive deals and discounts that go beyond any standard site-wide offers. In fact, you'll receive an exclusive coupon the minute you become an Insider.
JOIN NOW
Faster Resolutions
Priority Support
Whether it's a complicated transaction dispute or a simple question about shipping, you'll get your issue solved quicker with priority support case routing and access to Live Chat — exclusive to Audiogon Insiders™.

Stay In The Know
Insider™ Intelligence
Our monthly newsletter exclusive to subscribers—Insider™ Intelligence—includes information about what's going on in the industry, new product releases, upcoming shows, recent sales activity on Audiogon and more. It also serves as a means of conveying special monthly coupons to our Insiders™.